Description
Mband2 – All in one pack
Cable Holder /
Cord Organizer /
Headphone Clip /
Wire Winder /
Magnetic Clip
✔️ MULTI-FUNCTIONAL EARPHONE WIRE ORGANIZER – If you want a permanently untangled earbud cord, our Mband2 would be the perfect organizer! Our Mband2 is small, easy to use, and lightweight but strong enough to hold the most type of cords, cables, and any size of headphone wires! It is sold in the pack of magnetic buckles, holder and clip. You can use them with one another or use one solely on its purpose! Also, you can use your headphone cable as a necklace to wear.
✔️ VERSATILE USE AT HOME & OFFICE & CAR – Our cable management system features multiple usages. Any daily supplies made of iron would stick to it with our Mband magnetic buckle! For instance, you can hang your smartphone charging cables at the corner of your bed, and you can attach the magnetic plate to a desk at cubicles, workspaces, and offices. Save your time to untangle cords or to organize them easily! Moreover, you can choose it as a gift for friends, families or any cable users!
✔️ MAGNETIC SOLUTION WITH CONVENIENCE – If you are tired of using the clip or snap button type cable organizer, try our Mband2 with its strong magnetic power to organize your cords, cables, and headphone wires super easily. All of its components contain magnetic force. Therefore, there will be no installation needed, just put earphones or cables to Mband2 magnetic buckles, and it will automatically stick together. Use the high quality metal clip to clip your shirts, it won't fall out!
✔️ SIMPLE & MINIMAL BUT ESSENTIAL DESIGN – Sold with five essential colors including black, black-transparent, white, white-transparent, and green. As you can see, we pursuit the simplicity as well as the simple design of our product. It is designed to suit almost all types of earphone, USB cables, and keychains. Choose one to fit best for your office, room, or any space need to place. It is also portable and easy access to bring convenience as well. Try it, and you will feel the difference!
✔️ SAFE & ECO-FRIENDLY MATERIAL – Our all-in-one package of Mband2 features a small and lightweight day-to-day accessory! It is made of eco-friendly soft silicone which gives you dust-repellent coating. It is thin and small enough to carry in your purse or backpack. Also, you can adjust its length up to 31mm suitable for any cable types including smartpen, headphone wire, and cables of home supplies. Save your time to organize disordered cores by buckle around it!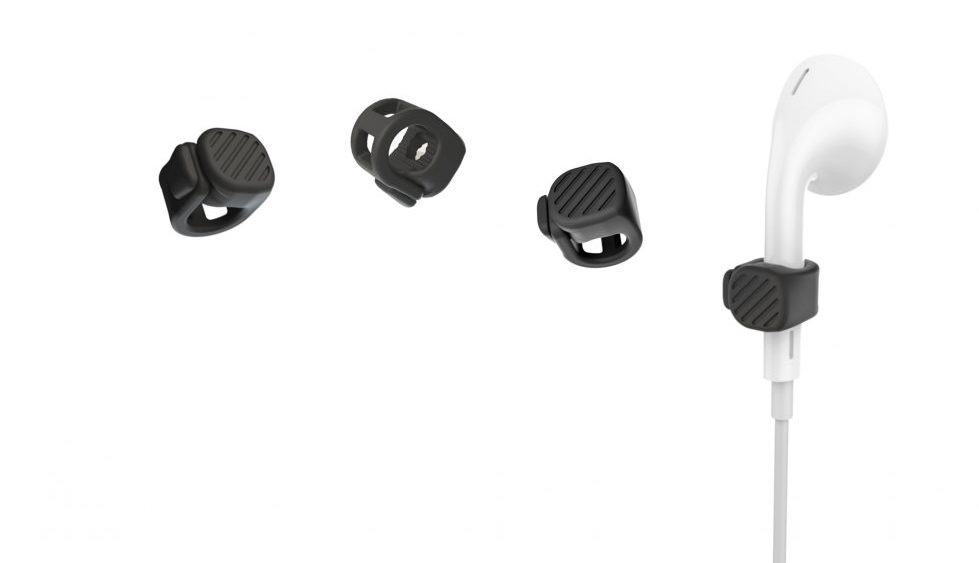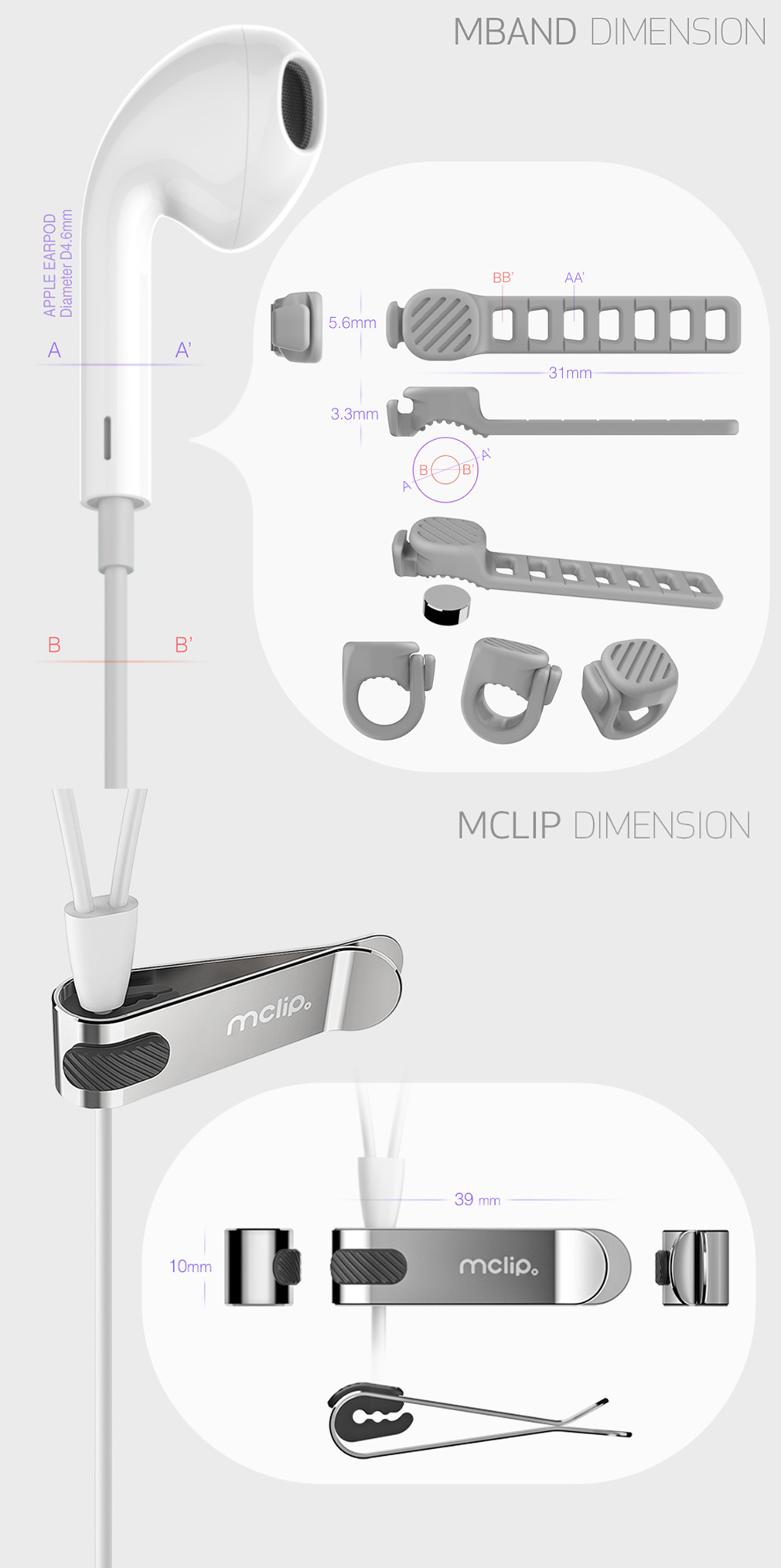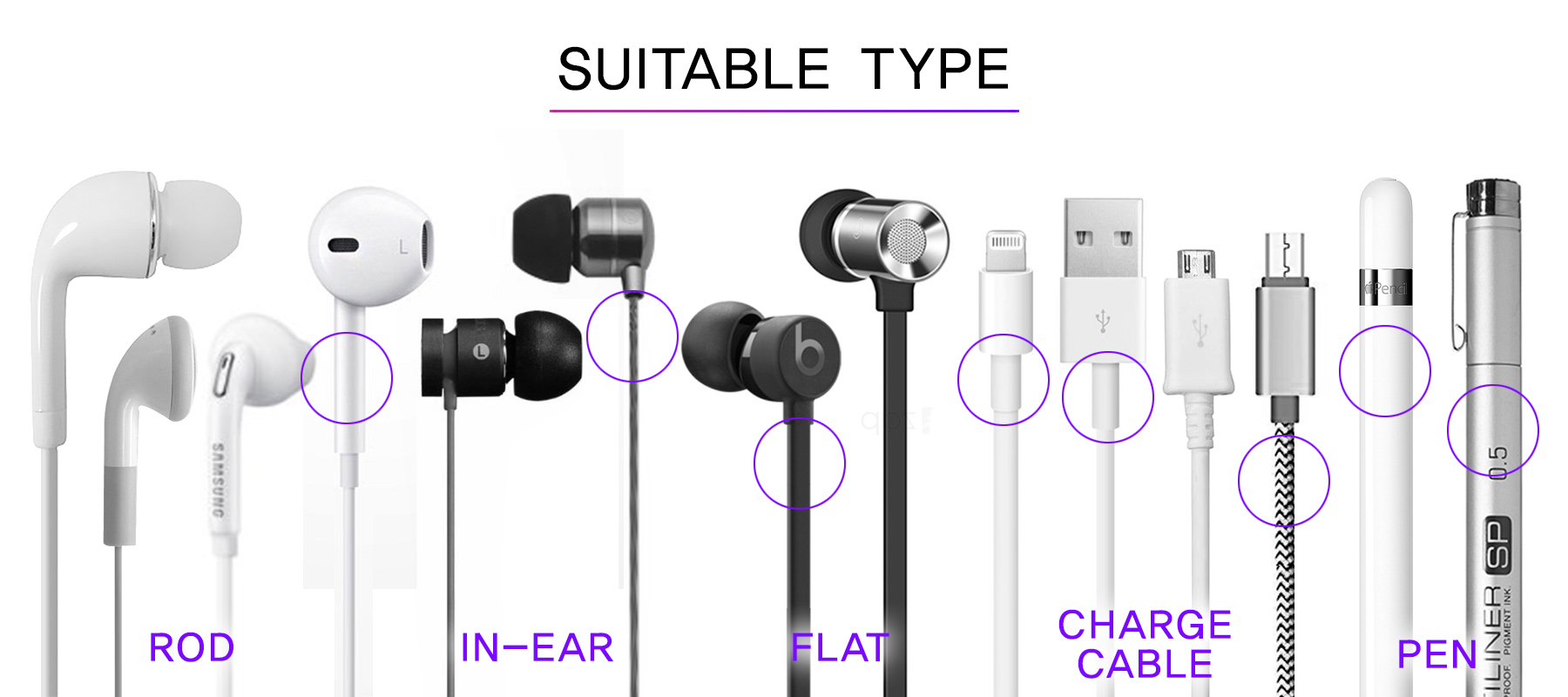 MBAND2 ALL IN ONE
COLOR VARIATION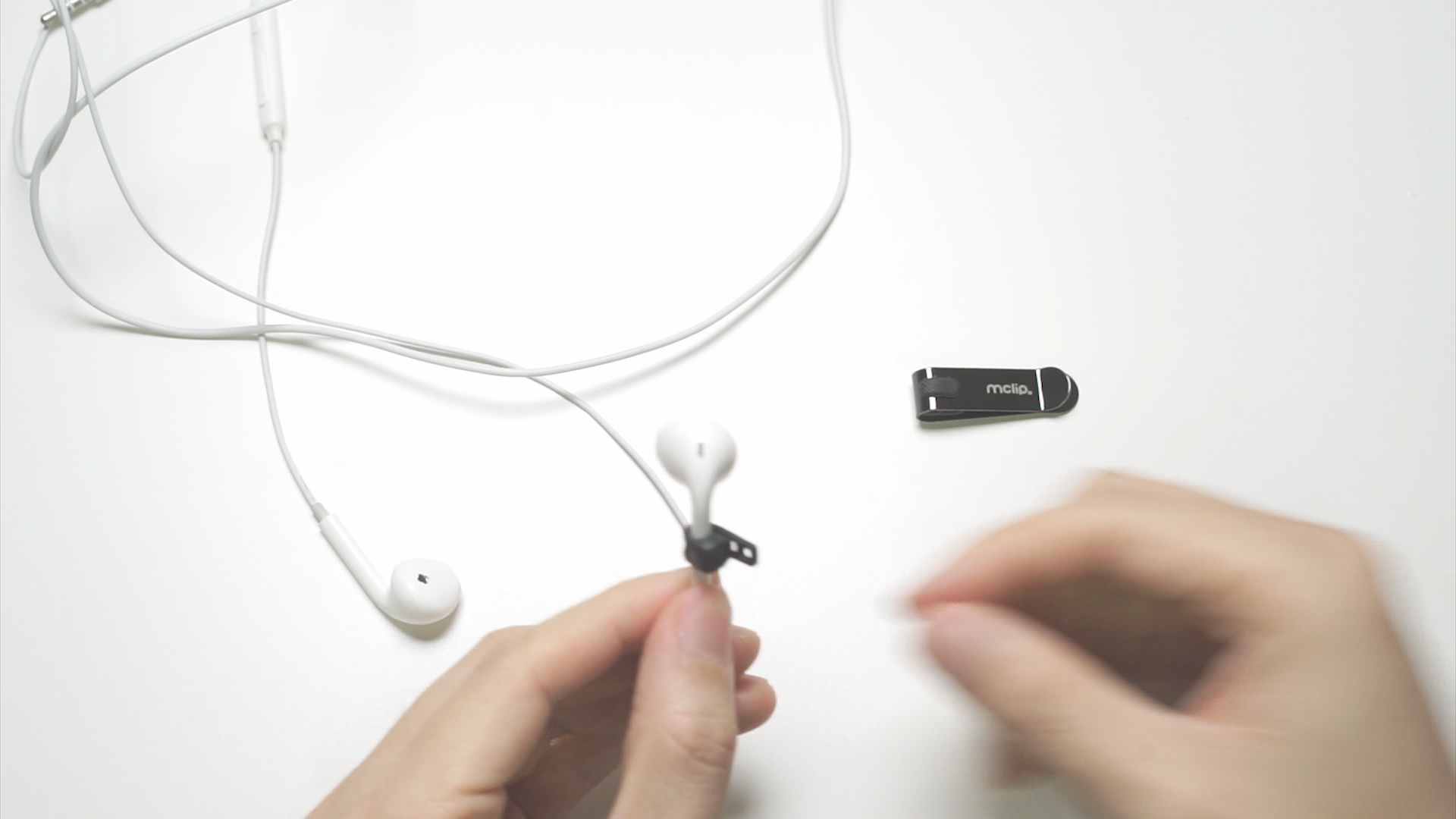 HOW TO INSTALL
Follow the Step
PLAY VIDEO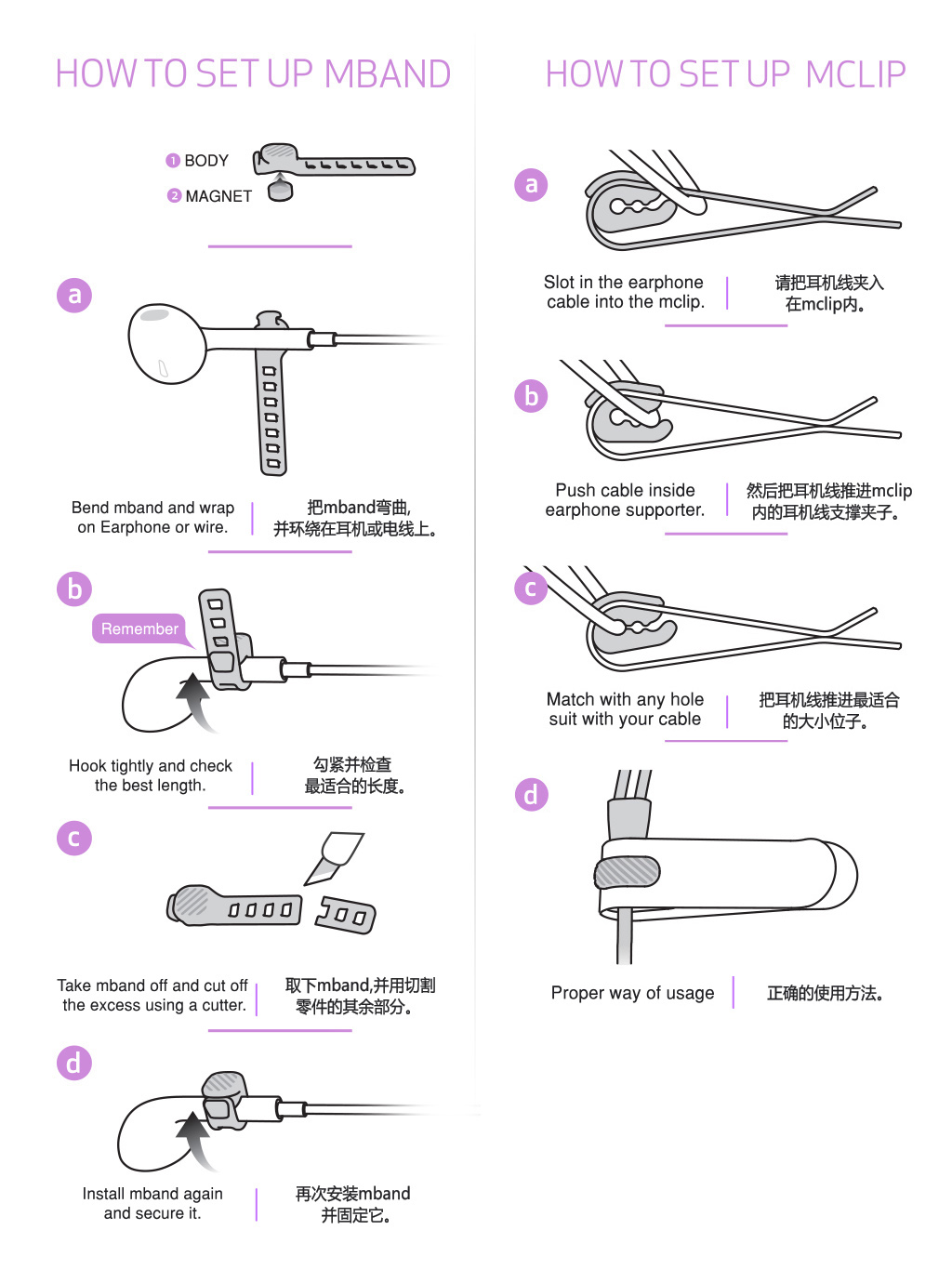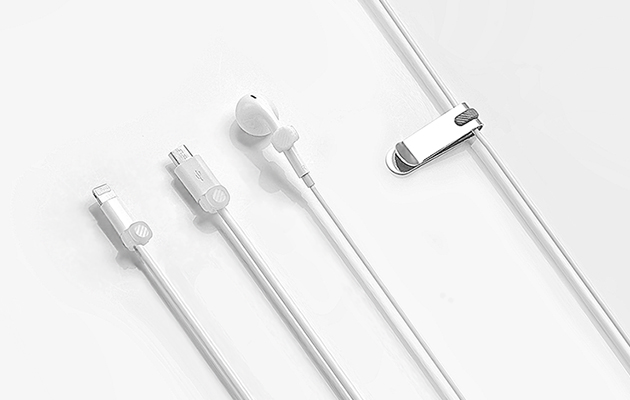 Compatible with your Earphones & Cables.
Mband is a silicone product has tension. It can be installed with any earphones and cables. (Best match with earphones have rod like a Apple earpod)  Maximum diameter for installing is D10mm. It also attachable with charge cables and any wires. Easy to install and have huge benefit.